Welcome to Logo Poker Felt!
We are the go to source for custom poker table felt. We utilize state-of-the-art dye sublimation printers to achieve professional casino quality poker layouts for our customers.  Our custom designed poker felts deliver outstanding durability and vibrant colors.
As knowledgeable and experienced graphic designers, we'll collaborate with you in order to achieve our goal of providing you with a truly unique custom designed poker felt. We have supplied homes, card rooms, and casino markets with custom poker table felt for the past 16 years. We strive to deliver a premium customer service experience through the entire start to finish process!  Contact us before deciding on who to work with on your custom design project!
ORDER HERE
Custom Poker Table Felt
( $225 – $410 )
FREE SHIPPING!
Description
Custom Designed Casino Poker Felt
If you are wanting professionally designed casino quality poker felt, we would be glad to assist you with your project. Our company has been making custom designed poker felts since 2004. Whether you need a simple logo or advance graphics, we have highly knowledgeable graphic designers that can help you create your custom logo poker felt. We start with high quality casino grade poker cloth and dye-sublimate into the layout your custom creation. You get the same high quality poker felt found in commercial casinos around the world.
We consider ourselves the authority on custom casino layouts. We start with a proprietary product that we call simply call a casino poker layout. It is a product that we have perfected over the many years. Poker felts tend to have many names such a speed felt or casino speed felt. Our casino poker layouts are the industry gold standard poker felts!
Our custom table poker felt is the most durable and longest lasting layouts on the market. Ideal for home or casino use, our special developed polyester cloth is the most durable and abrasion resistant fabrics available for poker and game table layouts. Combined with our state of the art direct digital printing and ink technology, our custom poker layouts will provide a better durability option for high-traffic casino table games.  Our custom developed poker table cloth will last twice as long as what other competitor polyester felts last in a casino environment.
Some projects will require additional graphic design time. We will notify you in advance if this is the case. Most of our projects can be completed in an hour, which is included in the cost of the felt.
STEP-BY-STEP ON ORDERING A CUSTOM POKER TABLE FELT
Color Selection
Before ordering, determine what colors that you would like for your background and betting circle. Our custom poker table felt starts off white, and we print the background and logo colors directly onto the poker table layout. We print with option of CMYK and Pantone colors. If you need help in determining a particular shade of a color, click on the Color Chart Picker button below.
You are not limited in the number of colors for your design. Your custom designed poker table felt can have 1 color or 100 colors. We are able to print with gradients, watermarks, and bright colors. The only colors that we can't print are metallic colors.
Artwork Submission
We prefer to have the logo or artwork in a high resolution format such as EPS or AI. We are able to sometimes use PDF files. JPEG and PNG files pulled from Google Images rarely work! Those are very low resolution designs that become very pixelated when we increase to the size of the design on the felt.
We are able to use pictures taken with a camera setting for high resolution. Picture or JPEG images are best when saved at 120 dpi at the end size.
If you are unsure, email us what you have available. We will let you know whether or not it is usable. You have the ability to upload the logo via the contact page.
If you are looking for ideas on background patterns, logos, or fonts please visit shutterstock.com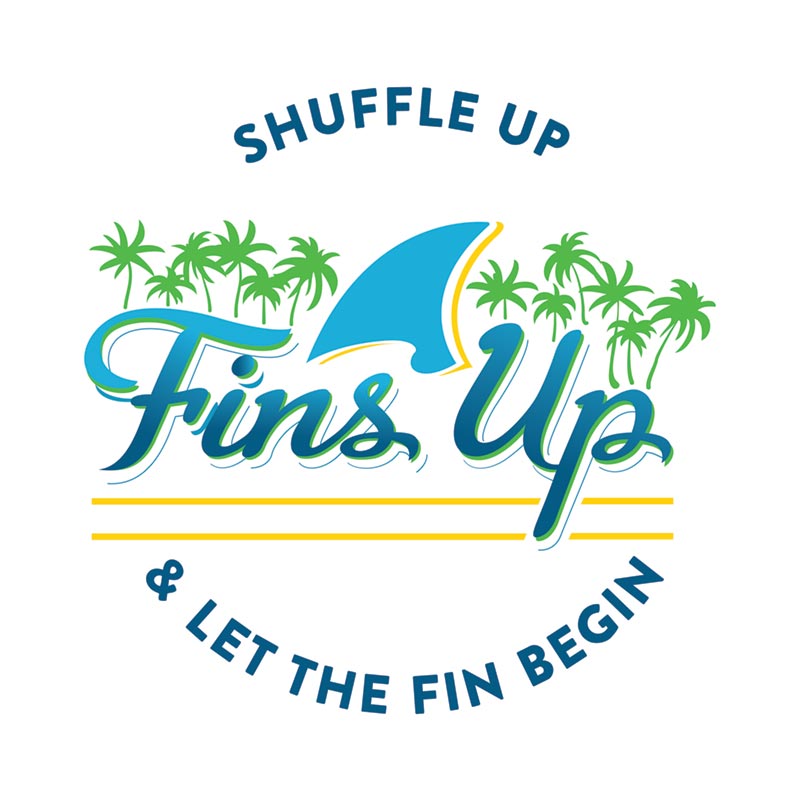 Artwork Proof
After payment is received, we will provide a mock up design for your custom poker table felt within 1-2 business days. Once we provide a proof, please review carefully. Look for any grammatical errors. The colors on the proof will be close to the colors on the custom printed felt. Please keep in mind that the colors on your computer monitor are brighter than the colors on a printed poker felt. If color match is critical, we are able to produce and ship a small printed sample for $35.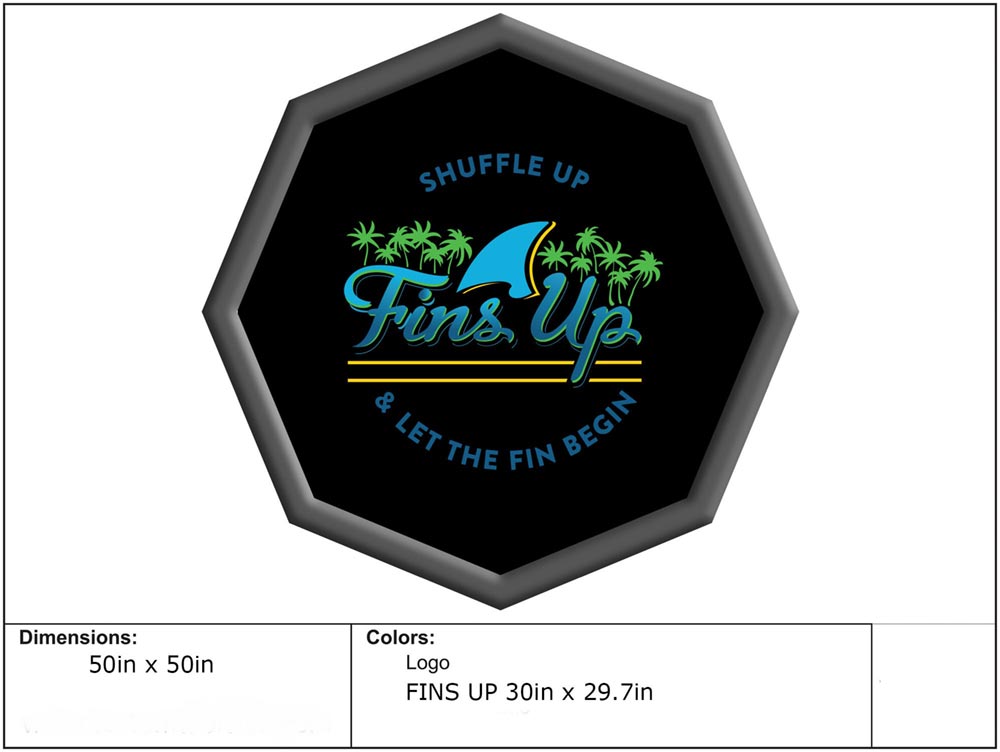 Logo Poker Felt Shipping
Once the artwork is approved, we will start production on your custom poker table felt. At this point, we won't be able to make any design changes or stop the production process. The shipping cost is included in the cost of the custom felt. We will provide you with a tracking number via email when your order is shipped. Please allow 2 weeks for delivery once the artwork is approved. All orders are shipped via USPS Priority, UPS, or FedEx. We can get the order delivered to you faster for an additional cost.
---
Logo Poker Felt Care
For detailed info on cleaning and care of your custom poker table felt, visit this cleaning website:
https://www.yourgamecave.com/how-to-clean-a-felt-poker-table/
---
Email us with any questions regarding a custom poker table felt, or custom size if your project requires one.